WE ARE ALWAYS AVAILABLE FOR YOU.
Our architectural studio at the heart of Vienna is not only our creative workshop, but also our planning center, model building shop, archive and place of hospitality. On a total surface of 1,500 m², around 100 seasoned experts are engaged in ongoing and upcoming real estate projects.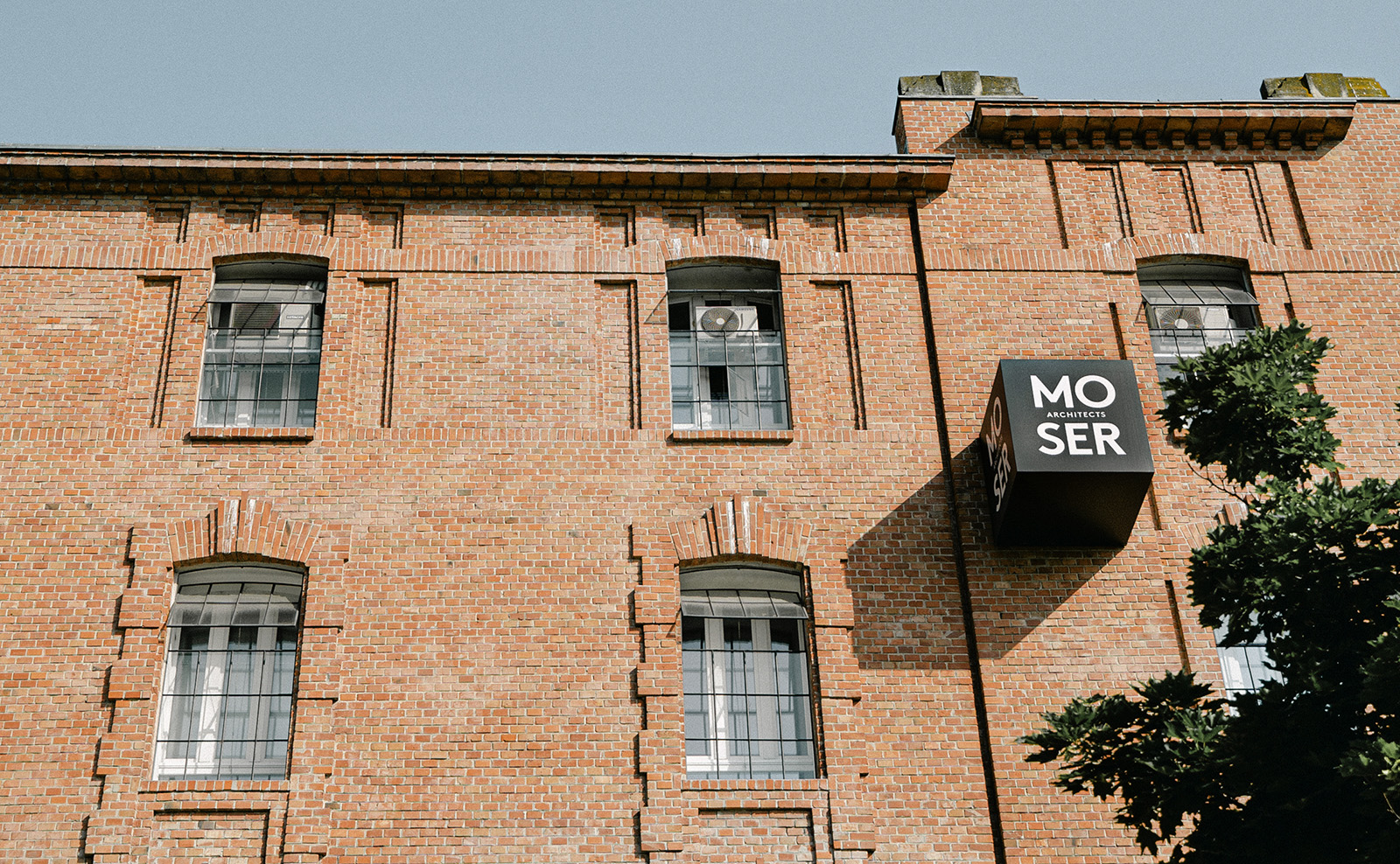 Coming from north:
Via B14, Entry McDrive (parking area on the right side)
Coming from east:
Via motorway A22, Exit Brigittenauer-Brücke
Coming from south:
Via motorway A23, Exit Handelskai in direction to Handelskai/B14B/Hafen Freudenau/Messezentrum
Via B14 - Entry Innstraße/B14 Handelskai (in the opposite of the BFI building)
For our guests a parking area is provided in front of our office.
Underground Line U6 or S-Bahn until station Handelskai - Bus line 11A or 11B (direction Stadion or Hillerstraße) until station Engerthstraße/Innstraße, walk about 3 minutes (250m)
Underground Line U1 until station Vorgartenstraße - Bus line 11A or 11B (direction Heiligenstadt or Friedrich-Engels-Platz) until station Engerthstraße/Innstraße, walk about 3 minutes (250m)
Tram line 2 until station Innstraße, walk about 10 minutes (800m)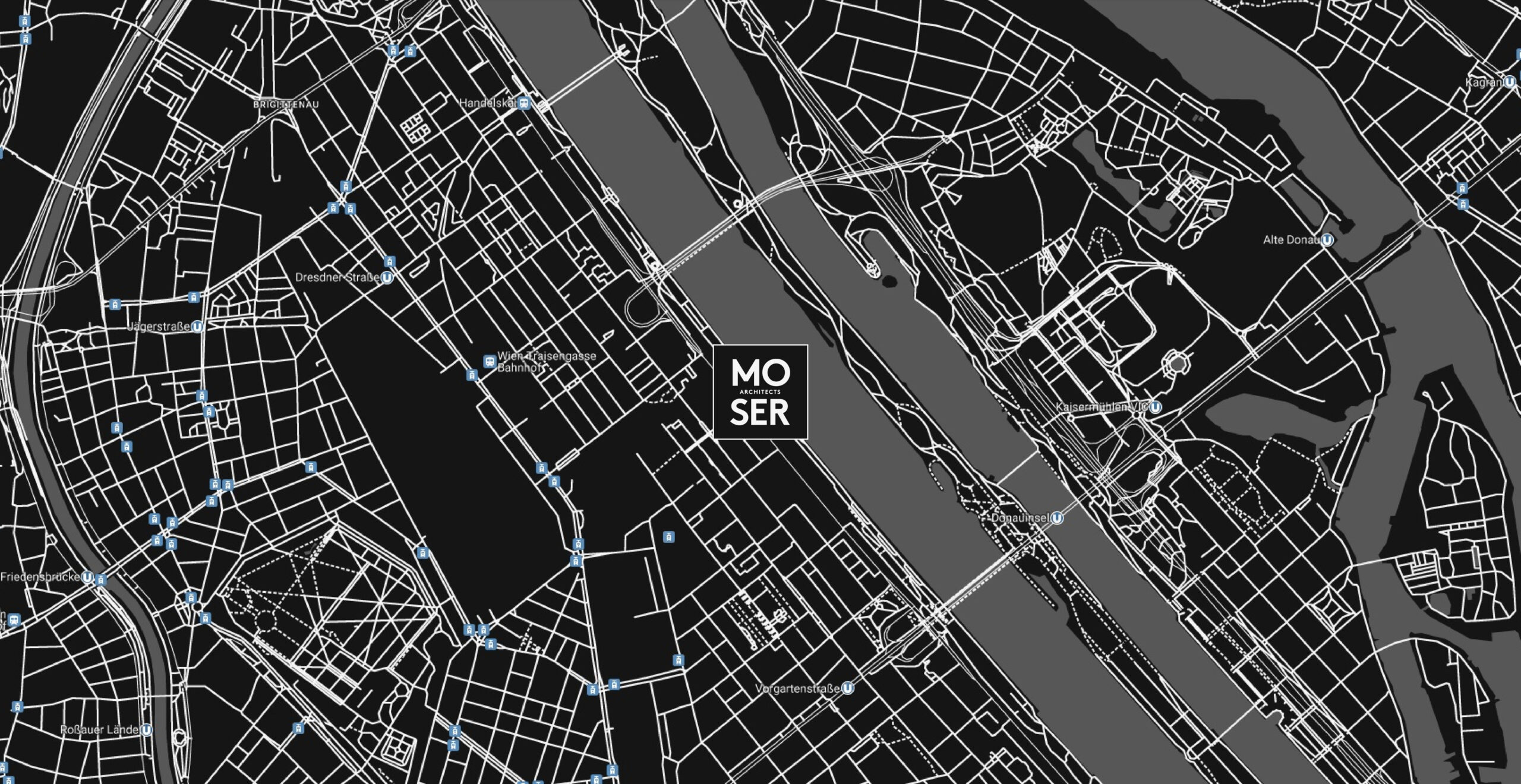 MOSER ARCHITECTS
Handelskai 130, 1020 Wien
T +43 1 245 68-0
office@moserarchitects.at
moserarchitects.at
MOSER INTERNATIONAL
BUILDING DESIGN
Handelskai 130, 1020 Wien
T +43 1 245 68-0
office@moserinternational.at
MOSER HEALTH CARE
Handelskai 130, 1020 Wien
T +43 1 245 68-0
office@moserhealthcare.at
MOSER DEVELOPMENT
Handelskai 130, 1020 Wien
T +43 1 245 68-0
office@moserdevelopment.at